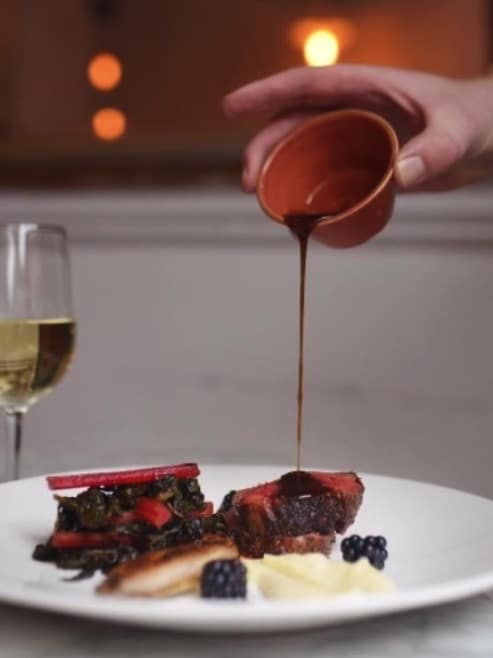 We think it should be Chateaubriand this valentine.
We can all agree we love a good steak, pan seared in rosemary and butter. This is going to make the hearts melt and taste buds tingle.
We have devised a convenient, tasty and special menu this valentine which is easy to prepare and to put together.

For more details, have a look at our menu below:
(cooking instructions are included)
For London zone 1 & 2 please order by
Thursday 10th Feb for delivery on Friday or Saturday
For Greater London & nationawide, please order by
Tuesday 9th February for deliveries on Friday.
Valentine's Menu
Starter
Crab Bisque with seafood salsa
Faux foie gras, pumpkin jam, crostini
Home cured salmon, pomegranate salsa

Main course
Chateaubriand (for two to share)
or
Salmon & prawn mousse wrapped in spinach and puff pastry (for two
to share)
Dauphinoise potato & Vegetables
Sweet plate
Chocolate truffle honeycomb & mixed berries to share
Order your Valentine's box here: https://manukaathome.co.uk/product/christmas-box-for-two/?v=79cba1185463